Narrow cobbled alleyways, medieval church spires, and incredibly well-preserved Hanseatic architecture make Tallinn's Old Town a breathtaking sight, well-deserving of its UNESCO World Heritage status. With some of the Estonian capital's finest restaurants and cafes, it is also full of treasures for gourmands. In this guide we explore the Old Town's top 10 restaurants, with cuisine ranging from medieval to vegan.
Von Krahli Aed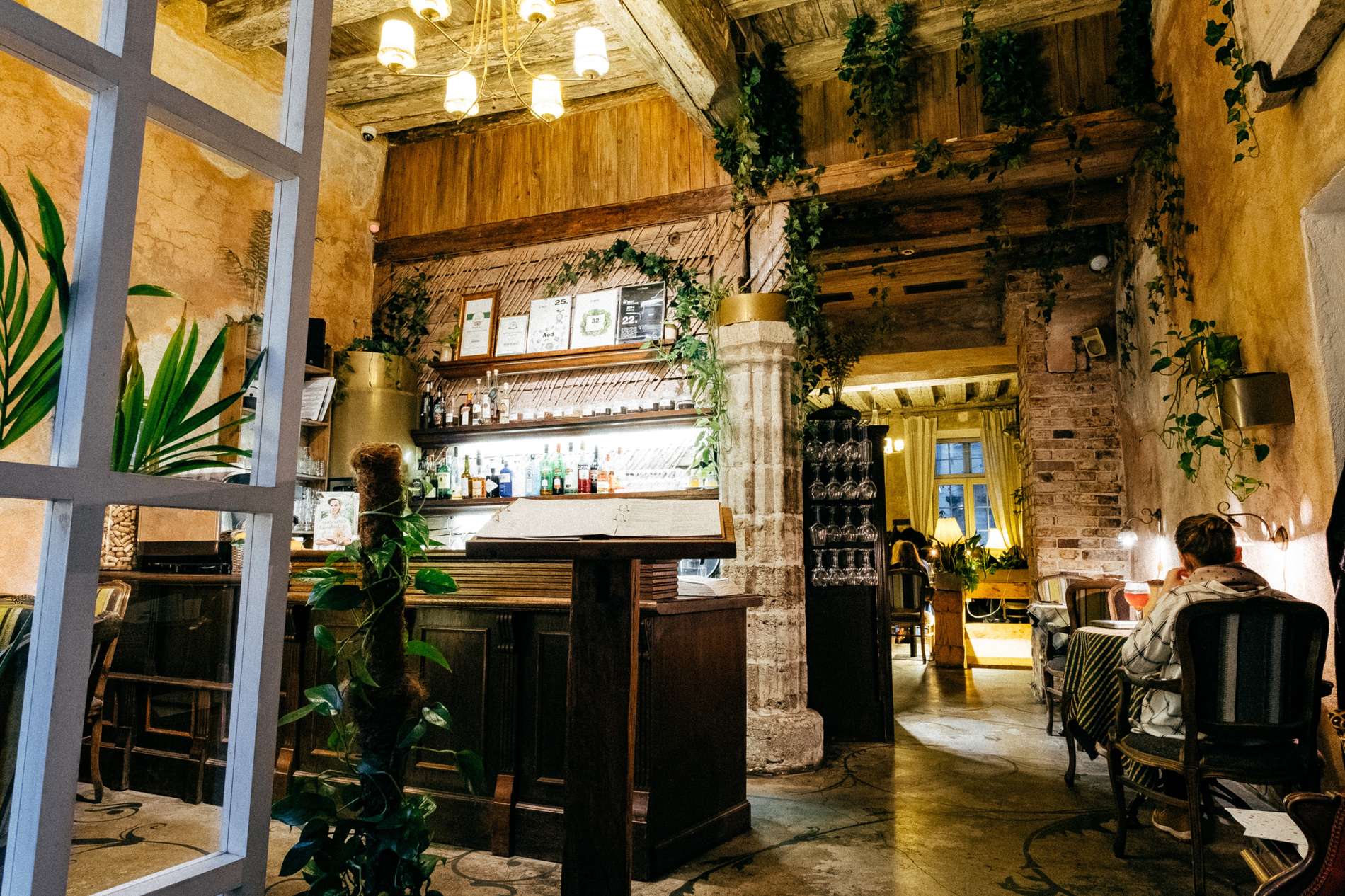 Also located on Rataskaevu Street (decidedly the place to be for great food), Von Krahli Aed offers a varied range of food for very affordable prices. Here too, vegetarians will find plenty they to eat, though most of the menu consists of Estonian meat-based dishes like venison stew. This restaurant is actually owned by the Von Krahl Theater next door, so is the perfect place to have dinner before or after a play. It nevertheless stands as a fine establishment of its own, and there are no intrusive advertisements for the theater's productions and events.
Kompressor
One of the Old Town's classic cafe- restaurants, Kompressor specializes in sweet and savory pancakes so huge you'll have trouble finishing just one, despite their offering of almost thirty different variations. A simple and unassuming look with sparse decoration, Kompressor can be easy to overlook, especially since it is almost next door to many excellent dining spots, but its tasty food and great prices make it legendary among locals—so much so that it can be difficult to find a table.
III Draakon
Tchaikovsky
Tchaikovsky was named Tallinn's best restaurant by Flavors of Estonia and won multiple Silver Spoon Awards in 2013, so it comes very highly recommended. The restaurants does not disappoint, offering an exquisite fusion of French and Russian cuisines meticulously crafted by chef Vladislav Djatšuk, with such delicacies as venison tartar with mustard, marinated onion and rye bread crouton or roasted sturgeon fillet from Härjanurme farm with oxtail confit and fennel-olive sauce. The two set menus—a tasting menu and a new menu in honor of the eponymous composer's 175th birthday—are especially good options
Leib
Kohvik Must Puudel
Kohvik Must Puudel styles itself as a cafe rather than a restaurant but it would be a pity to overlook it as a place for lunch, dinner, or even breakfast, as it serves a dozen hot dishes, with soups, salads, vegetarian and vegan options all available. The dessert menu is also worth looking at, especially for its surprising but delicious blue cheese ice cream. The interior is colorful and quirky; it has a very trendy feel to it.